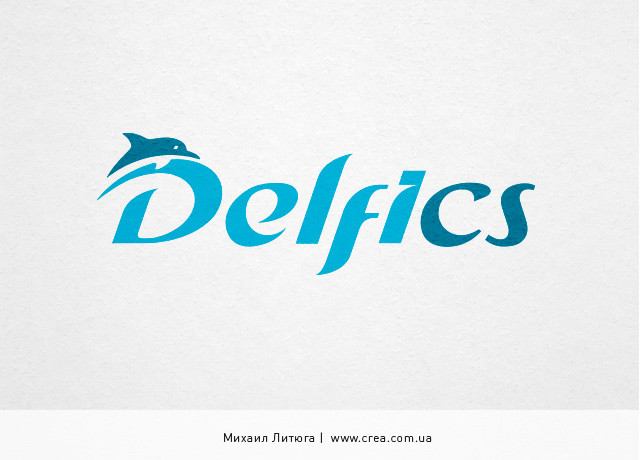 This project migrated to my new site! Now in English, with better presentation, complete strategy description, and vibrant pictures. Please, use this link: http://lytiuga.com/logo-design-delfics-computer-systems-branding/
Pуководство компании «Компасс-Трейд» задумало собирать компьютеры для местного рынка под своей торговой маркой. Фонему торговой марки компания придумывала сама, и после нескольких итераций остановилась на «Delfics».  Оставалось только выбрать графему ТМ. В качестве образца нравящейся надписи  был показан реглан американской бейсбольной команды, каких-то «боберман-доджерс», с нашитым на груди названием команды в стиле «рукописные двадцатые», почти как «кока-кола». Но слава Богу, руководство не стало настаивать на подобной реализации, и через некоторое время на свет появился логотип...
Также был разработан шильдик на переднюю панель компьютерного корпуса.
© Михаил Литюга